The Pew Charitable Trust released a report explaining how to maximize Social Security benefits. The report focuses on auto-IRAs, but the strategy applies to retirement savings more generally. If possible, it advises spending retirement savings to cover your needs after you retire, as a way to postpone claiming Social Security benefits.
If you can delay claiming Social Security benefits from age 62 to age 70, you can increase your monthly benefits significantly. But even if you cannot hold off eight years, delaying four years to a full retirement age of 66, means about a 25 percent larger monthly Social Security check. And, even delaying one year can gain you between seven percent and eight percent more in Social Security benefits, depending upon your age.
Today, most employer retiree plans are defined contribution plans, meaning that a particular amount of money is set aside for your retirement. Unlike defined benefit plans, which guarantee you a particular retiree income each year, defined contribution plans can go up or down with the stock and bond markets and offer no guarantees. So, the question becomes how to use your retiree funds wisely.
If your employer does not offer you a retiree savings plan, many states are setting up auto-IRAs or "Secure Choice" programs. These programs automatically enroll you in a retiree savings plan that puts a percentage of your salary or wages into your retiree savings plan each month. You can opt out or change the percentage if you like. California, Connecticut, Illinois, Maryland and Oregon are in the midst of putting these auto-IRAs into place. In Oregon, employees automatically put 5% of their gross pay into their auto-IRAs in year one and 1% more each new year, with a 10% auto-contribution cap.
The auto-IRAs, much like 401(k) plans and other employer retiree plans, would permit you to use the money in those accounts to postpone signing up for Social Security.  You could withdraw the amount you otherwise would have received from Social Security had you enrolled.
By using auto-IRA or employer retiree plan funds to pay for expenses post-retirement, instead of enrolling in Social Security, you can increase your total retirement benefits. Married couples can benefit even more because when one of them dies, the surviving spouse will receive the higher of the couple's individual benefits.
Of course, not everyone will be able to make use of this strategy or benefit from it. For example, people in poor health or people with shorter life expectancies may want or need to claim Social Security benefits sooner. Moreover, if they delay claiming benefits and live a shorter than average life, their total lifetime benefits may be less than they would have received had they enrolled earlier.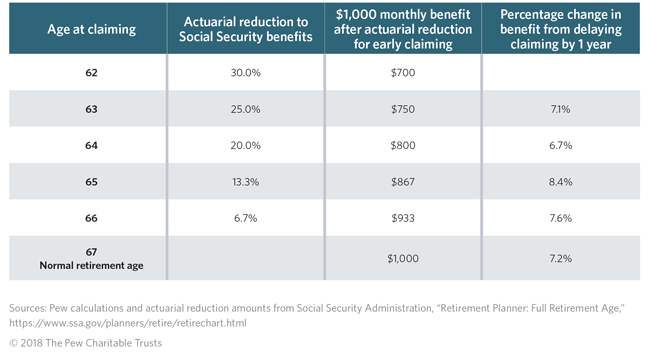 Here's more from Just Care: